I, probably the most indecisive person in the world, finally made up my mind and went for a Nikon D800. I'd been considering getting a D700 for quite a while as I had previously used it at a wedding, and did really enjoy working with it. It was less expensive than the D800 and the resolution of the pictures wouldn't be as staggering. Although, it was still a few years old and I couldn't keep myself from thinking I'd be making a mistake not to buy something a bit more… current.
Then all of a sudden the D700 was discontinued and I couldn't seem to find a new one at any of the trusted retailers. Shortly thereafter, the D600 was announced and I found myself having yet another dilemma. (Weight? Focus points? Resolution? High ISO handling? Video? Price?) After having carefully compared it with the D800 though, it made my choice a lot easier (since the D700 was out of the picture anyway). So I traded in my old companion, the Nikon D80, and said hello to my new child/toy with an additional 0; the amazing Nikon D800.
I have so far not had an great opportunity to test its capabilities, although I have a little Edinburgh themed project in mind that I will take on soon. I'm really looking forward to showing you the results!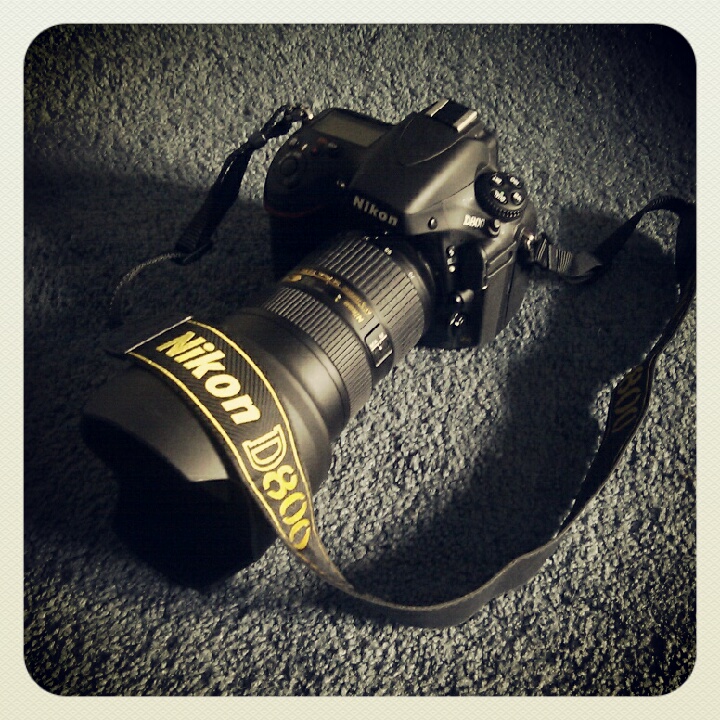 Pictured here with my Nikkor 24-70 mm f/2.8